Clearwater

High School




Class Of 1962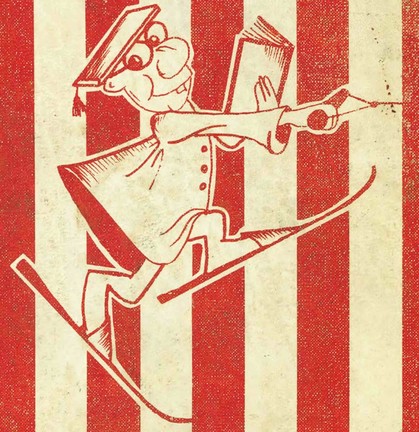 How to Join This Site
Go to Classmate Profiles to the left, click on your name and fill in the information you want your fellow classmates to see. Be sure to click on "Save Changes" at the bottom of each page. After you have joined, return to the Classmate Profile page to see what your classmates have written about themselves. Check "Show Yearbook Photos" if desired.Then, invite all of your friends to join.
We invite all people with a reasonable relationship to our class to become guest members. Click on "Notify Me" on the column to the left and send us a message requesting membership. Please tell us a little about yourself and why you want to join. I will add your name to the list of guest members. Then return to the site and follow the instructions above. Welcome and enjoy.
Bill Bassett - Site Administrator
DVD ORDER INFO HAS CHANGED
Due to moving our Reunion Bank Account, things are kind of in limbo. Please, if you are ordering a copy of the DVD - and they are fantastic! - make your check out to Carol Haney in the amount of $20; mail to PO Box 916, Chiefland, FL 32644. This way your order can be processed immediately and not be held up waiting to be accepted at a bank . . . Thank you.
REUNION PHOTOS
We now have 5 galleries of photos under Previous Reunions - then 50th Reunion - that have been posted by Korki Sherry (Haney), Margie Little (Seivert), Bill Freligh, Linda Shaw (Stinson) and Elaine Kosky (Caskey)! Check them out!! Please feel free to add your photos as well! The site is available to ALL classmates and at the bottom of each page of those photos is a link that allows EVERYONE to upload their pictures so that we can ALL enjoy EVERYONE'S pictures!! Some of YOUR photos may show up in the 50th Reunion Booklet, too!!
MONTHLY GATHERINGS of CLASSMATES
The committee agreed at our 'final meeting' that it would be nice for classmates to continue to get together for fun. We decided to meet for dinner on the 2nd Saturday of each month at 6 pm; now we'll be trying other days to see if we can get more participation. Our next 'gathering' will be . In future months, we will continue to try new places to eat. All are invited and are May 14, 6:30 pm Tuesday, at Molly Goodheads Restaurant in Ozonawelcome, so mark your calendars for Tuesday, May 14th for dinner with friends. Please spread the word. Lets have fun!!
ANNOUNCEMENTS
•

Great news! We just received an e-mail from Tink Deyo. To paraphrase Mark Twain "Reports of his demise are greatly exaggerated.

•

Hello All Classmates,

The reunion committee wants to say a special "Thank You" to those classmates who contributed generously to our Reunion and Website Fund. The reunion wouldn't have been as fabulous without their donations. Our website is now funded and guaranteed to last for another 12 years, until 2024! So mark your calendars now -- on the year of your eightieth birthday, that you need to consider renewing your commitment to our website. From all of us, we send you our heartfelt appreciation. Our special donors are:

Dwight Mason Allen Sue Howard

Mike Beach Ted Hurd

Tom Bacon Chris & Rosalia Kallivokas

John Beauchamp Annabeal Waller Lefler

Paul Boudreau Frank Octavec

Jean Heberling Bryson Frank Phipps

Bruce Cochran Cathie Skinner Powell

Mary Arliskas Ehlers Judy Brisbin Simonson

Joel Guinand Sandra Burns Taylor

Fran Johnson Heffron John Ward

Charlie & JoAnn Hodshon Joan Goebel Wetmore

We wish you and your families a Happy and Healthy Christmas and New Year!

Reunion Committee,

Bill Bassett Elaine Kosky Caskey

John Chittendon Ruthie Whitney Duncan

Korki Sherry Haney Sue Rogers Howard

Shirley Bowes Johnson Laurie Whatley

Jo-Ann Catanzaro Westafer

•

New Content

Korki has uploaded pictures from the 50th reunion. Click on "Previous Reunions" and then on "50th." This gallery of photos is open to all those who attended and have photos to share! You can add your pictures to the site, too! Just go to any of the 50th reunion pages and you'll find a link to add your pictures - just follow the instructions. We are also planning a Reunion Booklet to be on this site and available for downloading.

You can also still order your copy of the DVD that has been created by Don and Joyce Smith (Class of 1960) - it turned out GREAT!!. Send your check in the amount of $20 made out to Carol Haney and sent it to her at PO Box 916, Chiefland, FL 32644. We will mail your DVD directly to your address.

We would also like to remind all of our classmates that we still have approximately 90 classmates that we have been unable to locate at this time. For purposes of this web site only, missing people mean they have not joined this site. If interested in helping to locate others, contact Elaine Kosky Caskey here on her page.

•

Guest Members

The class of 1961 also has a website at: http://www.classcreator.com/Clearwater-FL-1961/class_index.cfm. We have agreed that members from either class are welcome on each other's website. Click on "Contact Us" and send a message to the site administrator that you would like to become a Guest Member. The administrator will add your name to the guest member list. You can then click on your name and register with the other class with all of the rights, privileges , and emoluments thereunto appertaining. Any person with a logical relationship to the members of our class of 1962 is also welcome on this site using the same procedure.

•

Site Security

People really like this site. It is like a permanent reunion where you can learn who is where and doing what. Please invite all of your friends to sign up. Some people are very concerned about revealing personal information such as e-mail addresses. To positively avoid spam (from other sites) on your main working e-mail account, sign up for free e-mail on Gmail, Juno, MSN, etc. For security reasons, we have only listed names and yearbook pictures on the site. No person can register without prior permission from the site administrator. By joining the site, you are allowing fellow classmates (only) to see your information and contact you. The administrators will not enter information such as addresses, telephone numbers, e-mail addresses etc. for you. Your information is password protected and you can specify who can see what.

•

Inside Information

I met Bill Justice at a Clearwater Chamber meeting shortly after he was named Mr. Clearwater. I congratulated him on his honor. He said "Aw shucks. I never thought I would be honored this way. I always thought I would be remembered for the D-Wing restroom."

Bill Bassett

•

"Rekindled friendships often burn more brightly"

•

This site isn't about waistlines, hairlines or credit lines...

It's about lifelines.

It's about reconnecting with our friends from some of the best years of our lives!

You can't live in the past, but it sure is fun visiting for a few days.